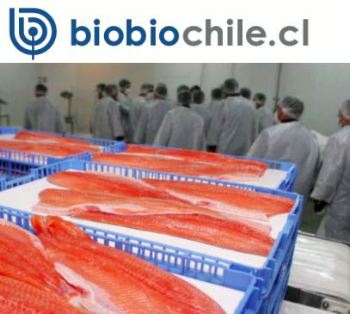 Image: Courtesy BioBioChile
A red for Chile: SeafoodWatch makes a report to salmon production and unions value it

CHILE
Friday, January 14, 2022, 04:50 (GMT + 9)
Chilean unions reacted to Seafood Watch's criticism of local salmon and it was claimed that it would be incorrect to claim based on the study that the agency does not recommend the consumption of Chilean salmon. This, since 55% of Chilean production complies with international certifications such as ASC, which the Seafood Watch does recognize.

The production and cultivation of salmon in Chile was rated on a negative and "red" note by the international advisory body, Seafood Watch.

In detail, the renowned Monterey Bay Aquarium program examines the conditions in which salmon farms operate around the world. This is why recommendations and data are provided from countries such as Canada, the United States, Panama, Ecuador and Chile.

The last report included a strong criticism for the Chilean sector, since it was recommended to international markets to "avoid" the consumption of salmon farmed in the country.
Groups ask to consider a report that puts a red note on salmon production in Los Lagos and Aysén

On the other hand, it was noted that Atlantic salmon, mainly produced in Chile, remains in the "avoid" category for the product grown in the Los Lagos and Aysén regions.

The report finally indicated that "the high use of antibiotics and pesticides to control disease and marson lice of critical concern."
Union reaction to Seafood Watch report

The Salmon Council, this afternoon referred to the latest Seafood Watch report and its special edition for Chile, the CSARP (Chilean Salmon Antibiotic Reduction Program).

In this regard, the union pointed out that they have adhered to the program since August of last year, this in order to advance in the reduction of antibiotics.

"As a union we see that it brings good news for the sector and for the country," said the executive director of the Salmon Council, Joanna Davidovich.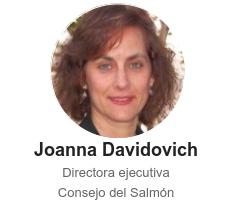 Thus, the union highlighted that the Seafood Watch index considers that the centers that have the international certification of the Aquaculture Stewardship Council (ASC) can be considered under the yellow classification ("good alternative") and are recommended.

The union indicated that in Chile, about 55% of salmon production is certified under the ASC standard.

"Therefore, it would be incorrect to state that the Seafood Watch study does not recommend consuming salmon farmed and produced in Chile," Davidovich said.

Second, the union emphasized that for the first time since 2018, an entire region of Chile, Magallanes, is classified as yellow ("good alternative") for Atlantic salmon.

Along these lines, the Council highlighted how Seafood Watch shows that the industry has reduced the use of antibiotics by 40% since the collaboration began in 2018.

For the rest, regarding the red rating of coho salmon, this is due to escapes linked to the species in the last ten years.

"Once this is determined, the coho salmon could advance from red to yellow, or even green, they said from the Salmon Council," she indicated.
Author/Source: José Muñoz /BioBioChile (only available in Spanish)
[email protected]
www.seafood.media