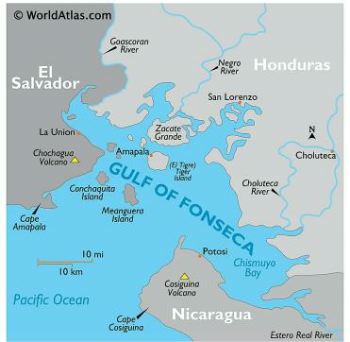 The Gulf of Fonseca is shared by three countries and conflicts between fishermen of different nationalities are frequently generated
'There must be an agreement of the three countries for the gulf,' says director of Digepesca

HONDURAS
Wednesday, May 11, 2022, 04:00 (GMT + 9)
The Digepesca authorities do not show that there is a way out of the crisis in the Gulf of Fonseca
TEGUCIGALPA, HONDURAS.- The engineer Elder Romero, who recently assumed the title of the General Directorate of Fisheries and Aquaculture (Digepesca), stated that the best alternative for the Gulf of Fonseca is to finalize the Bicentennial Integration Treaty with Nicaragua and negotiate the accession From El Salvador.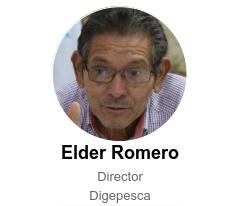 The official proposed regulating fishing in the Gulf of Fonseca because a ban would leave more than five thousand fishermen without a livelihood. Below is his statement for EL HERALDO.
What follow-up are they going to give to the Bicentennial Treaty signed between the previous government and Nicaragua to address the problems of the Gulf of Fonseca?
We should be more united with El Salvador, Honduras and Nicaragua, however, we only have an agreement with Nicaragua, only to go out to sea, that is, you cannot fish -in Nicaraguan waters-, only go out to the open sea.

This treaty has not been ratified in Congress, what will happen?
There are 7,000 to 8,000 fishermen with 6,000 small boats in the gulf, and in reality what Honduras has is small, that is why the decision must be made, integrating El Salvador, Honduras and Nicaragua.
Can a ban be established so that marine species in the Gulf of Fonseca can recover?
What has to be done is regular, fishing cannot be cut because what are those 7,000 to 8,000 fishermen going to live on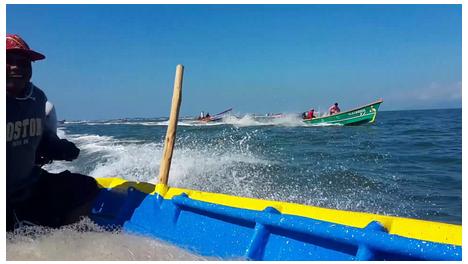 Fishermen in Fonseca Gulf (Photo: YouTube/See the video below)
What can be done then to recover the area?
The truth is that there are fishermen who jump into the sea and do not catch anything, there is also a climate change that makes the species go to the deepest parts. I am going to meet with the minister -from the SAG, Laura Suazo- to see what can be done.
El Salvador and Nicaragua establish closed seasons, but on the Honduran side there is no authority to tell them what to do, say the fishermen.
Yes, there is -authority-, what happens is that it is a large number of fishermen, because the number of people who dedicate themselves to that is growing.
How can you take advantage of the exit through the narrow sea passage?
Fishing in the open sea is an important issue, but it will be necessary to determine the capacity of the fishermen, because the engines they use are 45, 75 and 100 horsepower that do not allow them to fish in the high seas, industrial boats are needed.
Author / Source: Yony Bustillo / El Heraldo (article aailable only in spanish)
[email protected]
www.seafood.media