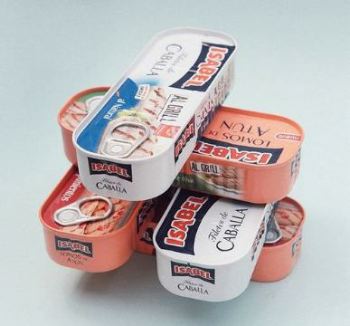 Photo: Isabel
Commitment to an international alliance for more sustainable fishing throughout the supply chain

SPAIN
Thursday, June 10, 2021, 07:00 (GMT + 9)
WWF and Bolton Food today announced the renewal, for a further 4 years, of their international collaboration to ensure the sustainability of seafood.

WWF, the largest independent organization dedicated to the defense of nature and the environment, will ensure that Bolton Food, a company with the ambition to become the most sustainable tuna company, carries out its fishing activities in an ethical, legal manner, transparent and fully traceable.

The signed agreement, which will affect ISABEL in Spain, adopts a new approach to the transformation of Bolton Food's global seafood supply chain over the next four years, which will look beyond MSC environmental certification, focusing on the demonstrable transparency and traceability of everything in the process.

Within the framework of the agreement, the adoption of new measures by the Regional Fisheries Management Organizations (RFMOs) for tuna will be promoted to help recover overexploited stocks and avoid overfishing in the future, and will also develop campaigns for communication aimed at increasing awareness and promoting responsible consumption.

Thanks to the first phase of this agreement, between 2016 and 2020, Bolton Food's supply from fisheries certified by the MSC or from Credible and Comprehensive Fisheries Improvement Projects (FIP), has grown from 20% to 70% in the last four years.
WWF and Bolton Food - the Bolton Group's Canned Fish business unit, with its ISABEL brand in Spain - have announced today the renewal, for a further 4 years, of their collaboration on an international scale to guarantee the sustainability of seafood.



With the aim of contributing to safeguarding a healthy ocean and the livelihoods of the communities that depend on it, the second phase of this agreement, which began in 2016 and will last until 2024, will focus on increasing the sustainability of supply chains. of Bolton Food by sourcing more sustainable fisheries and advocating for responsible management of tuna stocks globally.

Given persistent pressure on the oceans, this collaboration will continue to ensure the long-term continuity of tuna and other key species and their ecosystems, through Bolton Food's commitments to conduct its fishing activities in an ethical manner, legal, transparent and fully traceable.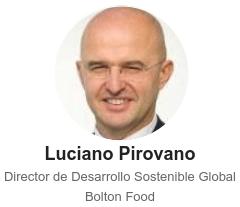 "Despite the important results obtained and the positive change that has occurred throughout the sector, we believe that it is not enough, and that is why we are proud to renew the agreement with WWF, with an even broader vision. We have the ambition to become the most sustainable tuna company in the world, with a commitment to ensure that by 2024, 100% of our tuna comes from credible and comprehensive MSC or FIP certified fisheries throughout the perimeter of our unit. of business. In addition, we are committed to adopting stricter sustainability criteria in line with WWF's recently published Tuna Strategy and to intensifying our awareness-raising efforts", said Luciano Pirovano, Director of Global Sustainable Development at Bolton Food.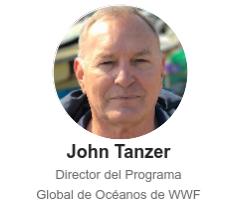 Tuna, one of the world's most commercially valuable fish, is essential for a healthy ocean ecosystem, for the food security of coastal communities and also a fundamental element in the shopping basket of consumers around the world . However, tuna species are under great pressure. According to John Tanzer, Director of WWF's Global Oceans Program, "Tuna fishing is part of the complex and multidimensional relationship that people have with the ocean. Tuna is extremely valuable as a food source, especially for coastal communities, and healthy tuna populations are essential for marine ecosystems to be resilient and productive "," Working with different actors through partnerships like this one with Bolton Food is important to achieving WWF's goal of well-managed and sustainable fisheries that supports food security, livelihoods and the health of the oceans. "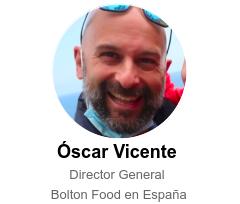 During phase I of the agreement (2016-2020), Bolton Food focused on improving the sustainability of its supply chains, both for artisanal and industrial fisheries. Today, nearly 70% of Bolton Food's supply comes from MSC-certified fisheries or Comprehensive and Credible Fisheries Improvement Projects (FIP), up from 20% since the collaboration began.

At present, 100% of ISABEL's tuna products are already fully traceable and all the information from the sea to the table is accessible to consumers through their web pages. "We know that transparency and traceability from capture to table are essential for consumers, who are increasingly aware and demanding, and for this reason we continue to strive to adopt measures that bring us closer to excellence", added Óscar Vicente, General Director of Bolton Food in Spain.
[email protected]
www.seafood.media