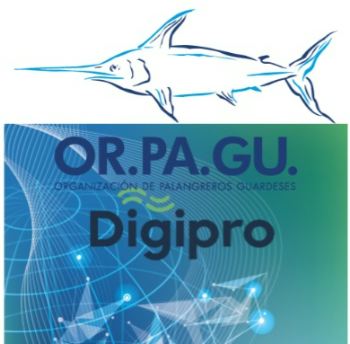 Image: ORPAGU / Digipro
Orpagu becomes the first association company that monitors its fleet in real time

SPAIN
Thursday, January 26, 2023, 03:40 (GMT + 9)
• The DIGIPRO project allows to know at the minute, and correct if necessary, the parameters of temperature, freezing process and fuel consumption of nine ships of the guardian association.
• The initiative promoted by Orpagu has another social aspect, since the crew members of these ships enjoy the benefits of broadband on board, which translates into "more connected" tides with their families on land.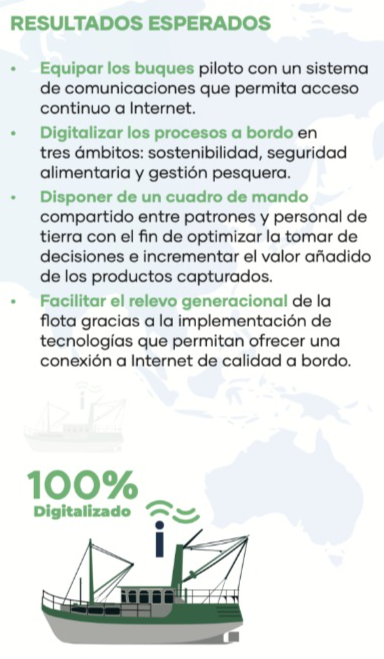 DIGIPRO, the European-funded project that the longliner organization launched in 2002 to know in real time any failure in the operation of the vessel and provide an immediate solution, has been successfully completed after the implementation of this system in a total of nine ships.
The objective of also controlling from the organization all the key parameters in the ships yielded an excellent result thanks to the interconnection between the skipper and the ground personnel and the security that this "reinforcement" represents both for the crew and for the products that are shipped. drive on board.
The social part of the project was also highly valued by the workers, since the broadband installed on the nine boats of the
Organization of Guardeses Longliners
that participated in the initiative allowed a closer relationship with their families, in addition to helping them enjoy the moments rest with the viewing of one of your favorite series or your favorite sport.
In this way, from different areas and fishing grounds around the world, part of the Orpagu fleet had continuous and unlimited Internet access for a year, which allowed real-time monitoring of the ship's parameters such as temperature, freezing, fuel consumption, carbon footprint…
This last follow-up was carried out through a 'virtual dashboard' that offered up-to-the-minute recording of all the data related to fuel consumption; Carbon footprint / Kg of capture (tons of CO2 / Kg per trip); Freezing times (time/Kg of freezing vs days of tide); Freezing temperatures (average freezing temperature per day of fishing); Storage temperatures (freezing chamber temperature during the tide), and microbiological control (specimens with the presence of histamine compared to total specimens captured).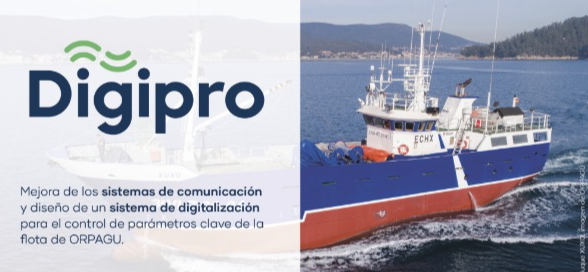 In addition, the system facilitated the detection of any incident, as well as the possibility of minimizing it or correcting its impact. Orpagu included in the pilot project the monitoring of what are known as "critical control points" due to their special relevance from the health point of view.
By being aware of their strengths and weaknesses, A Guarda longliners will be able to improve the competitiveness of their activity, reducing CO2 emissions into the atmosphere and demonstrating the usefulness of digitizing on-board processes.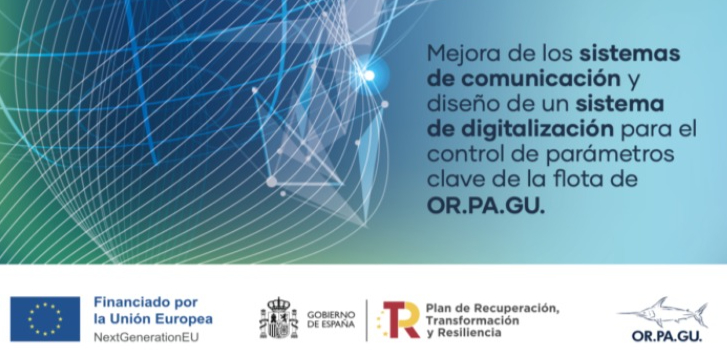 The DIGIPRO project has a grant from the Ministry of Agriculture, Fisheries and Food within the framework of the Recovery, Transformation and Resilience Plan.