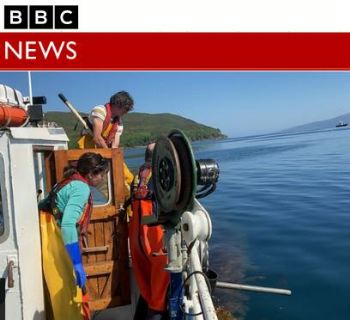 Kelp grown off the coast of the Isle of Skye could be used in food, packaging and cosmetic products
The seaweed farmers with high hopes for their harvest

UNITED KINGDOM
Monday, August 02, 2021, 01:00 (GMT + 9)
The following is an excerpt from an article published by the BBC.com:
As it emerges from the water, it doesn't look how you might expect it to. Not dark green, slimy and smelly, but golden, lush and translucent.
The kelp being farmed off the east coast of Skye confounds expectations - and may do a lot more than that.
This is one of the first big seaweed farms in Scotland and its promoters have high hopes.
They believe that seaweed products could be used for vegan food, protein supplements, cosmetics, even recyclable packaging.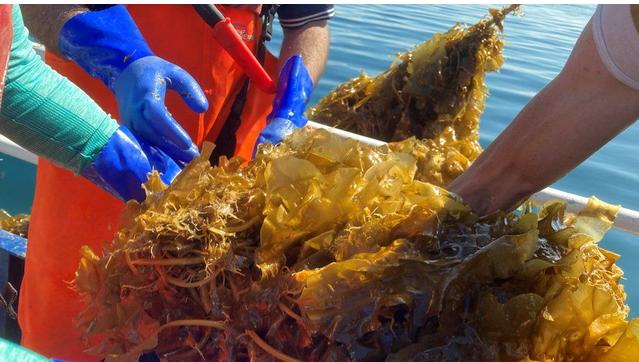 The seaweed is lush, golden and full of protein (Photo: courtesy BBC)
The kelp is grown on an array of 250 metre ropes, parallel to each other and held horizontally just below the surface by buoys.
The collection that I'm witnessing is for testing purposes. The main harvest happened back in May, when the kelp was at its best.
But Kyla Orr, one of the team of three running the farm, is pleased with what she's seeing.
"It's looking really healthy. For such a late seeding, it's doing really well," she says.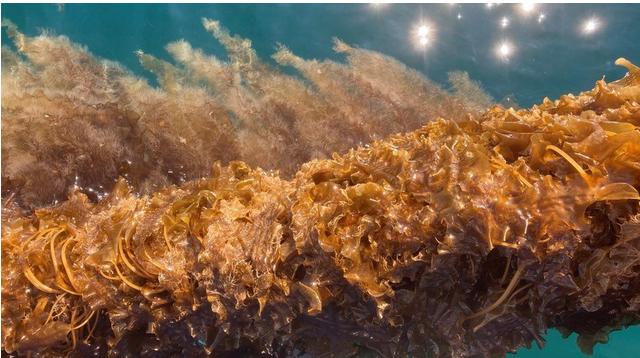 The kelp is grown on ropes just below the surface (Photo: courtesy BBC)
Kyla, a marine scientist, spent nine years as a fisheries consultant and when Covid hit and many boats lay idle, she realised that there was a desperate need for diversification.
She and her partner, Alex, and a local fisherman, Martin Welch, decided to explore the potential of seaweed as an alternative source of income for fishing communities.
Martin offers me a piece straight out of the sea. It is crunchy, salty and tastes a little like fresh greens. He's been eating it since he was a child.
"All the goodies in it, the compounds and stuff that's in there, that's kept the Highlanders alive during the famines," he says.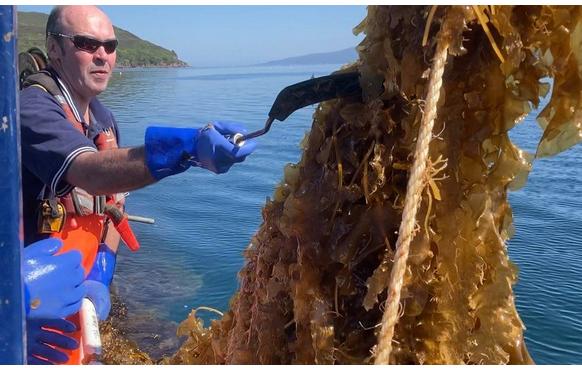 Photo: courtesy BBC
"And when I first came up to Skye, we would get seaweed soup all the time."
"And as you're a wee kiddie you think, that's a bit weird and you struggle through with it."
But this project is not about childhood nostalgia or Highland history. It's about the future - and big, influential organisations are starting to take notice. (continues...)
Author: James Shaw / BBC
| Read the full article by clicking de link
here
[email protected]
www.seafood.media