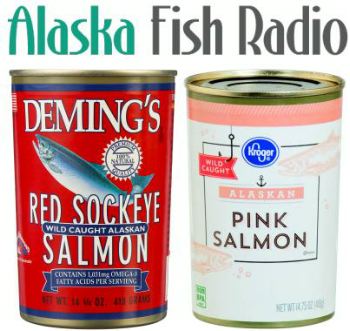 Canned salmon has the staying power to remain as one of Alaska's most well known historical products
It's 'back to the future' for AK's oldest industry: canned salmon!

UNITED STATES
Wednesday, March 24, 2021, 19:00 (GMT + 9)
Sales continue to soar as Americans opt for healthy ingredients.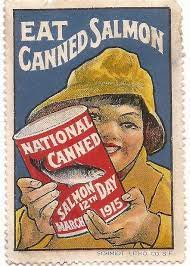 Canning salmon in Alaska started in the 1870s and by the early 20th century, it was the state's largest industry, generating 80% of the territorial tax revenues. Its position then in the state economy is one that oil enjoys today.
Vintage stamp from the Karen Hofstad collection Image: courtesy anjuligrantham.com ►

The covid pandemic has pushed record sales for canned salmon as more Americans choose it for its health benefits and an easy to use ingredient.

"Suddenly, there was double the demand for an item that that's normally very, very predictable."

John Daly is manager of domestic canned sales for OBI Seafoods, Alaska's largest canned producer. For over 100 years its nine legacy brands of canned pink and red salmon have been sold regionally throughout the US.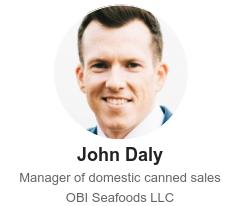 "It's not like the Alaska seafood counter at these grocery stores. The canned fish business is the grocery business. It's a center store aisle item. The best ability is availability, and that was really important at that point because consumers were willing to buy anything and everything that was shelf stable and canned."

It was a challenge last year to keep the retail shelves stocked and Daly says sales have slowed to more normal levels..
"But what we're noticing is normal isn't pre-pandemic levels anymore. It's about a 10% increase from that. So that obviously means that as a canned salmon producer we've gotten in front of more people and they've made repeat purchases. And that's why I say the best ability is availability. We want to capitalize on that."

Most of the canned salmon sales have been driven by older Americans. Daly says a goal is to appeal to younger buyers.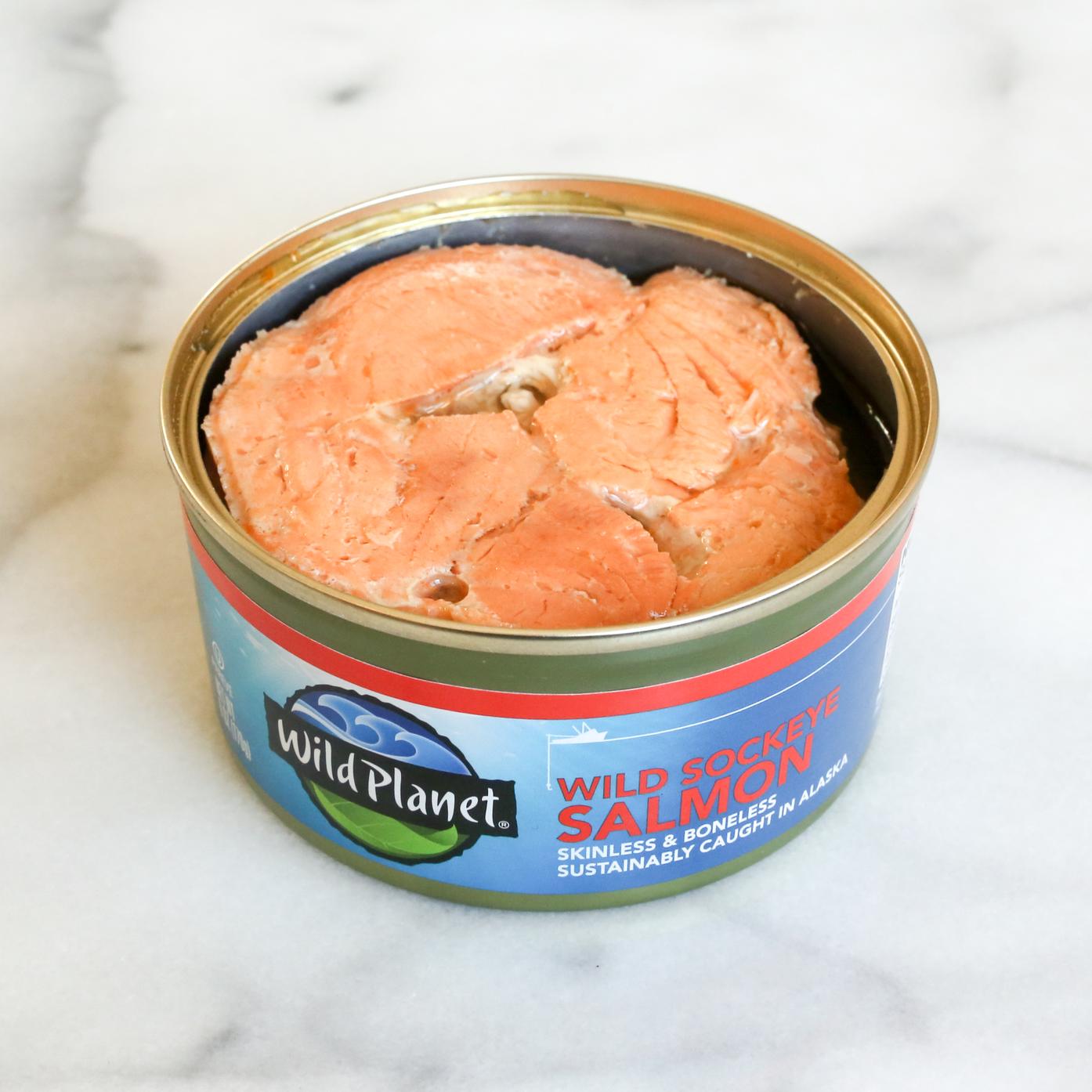 "That's a longer term goal. And that's to produce an item that's more appealing, more in line with what a younger consumer's looking for. Maybe it's a rigid pouch like a potted meat style grab and go snack, maybe it's no longer the old canned salmon standard of identity, maybe it's flavor added."
Alaska, Wild Planet's Wild Sockeye Salmon. Photo: Wild Planet's ►

Daly spent nearly a dozen years at Peter Pan Seafoods in sales and marketing before moving to OBI last month. He is convinced that canned salmon has the staying power to remain as one of Alaska's most well known historical products.

"There was an article that went around two years ago that said millennials don't even own a can opener, so how is this gonna go for canned fish? That's kind of always there. Ever since I've been in the industry, I've heard from everybody that canned salmon is dying. And here we are with record numbers."
Author: Laine Welch | Fish Radio Programs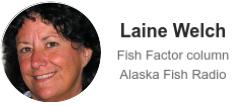 Article sponsored by:

[email protected]
www.seafood.media