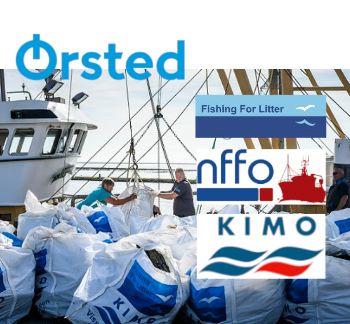 Image: KIMO / FIS
Orsted assists UK fishing fleet in maritime litter cleanup scheme

UNITED KINGDOM
Wednesday, January 25, 2023, 07:00 (GMT + 9)
The company will finance marine litter disposal facilities as part of the Fishing for Litter project, run by local authority international environmental organization KIMO UK, founded in Denmark, described as a unique project, aimed at reducing plastic pollution. Described as simple but effective, participating boats receive sturdy bags to collect marine debris caught during fishing. Upon returning to port, they are discarded in dedicated containers, with all the elements provided by the project.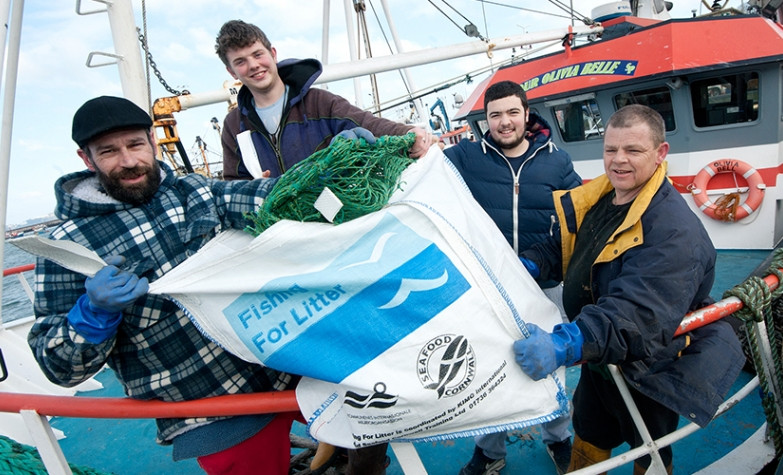 Photo: Heroes of the Sea
Orsted has a long-term commitment to help tackle the amount of marine litter in the UK seas.
Working with the fishing industry, he has established a garbage fishing project in the ports of Grimsby, Cromer, Kings Lynn, East-Runton and Boston, with ambitions to expand the project along the English coast.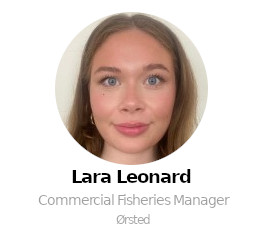 Orsted's Hornsea 3 offshore wind farm will provide funding for Fishing for Litter's litter disposal facilities in up to six ports across the east of England over the approximately 30-year life of the project.
Orsted's fishing industry representatives, who have well-established and often long-term relationships with fishermen working in the vicinity of the company's wind farms, act as liaison officers.
Vessels participating in the program receive strong bags to collect marine debris that is passively captured during fishing. Garbage-filled bags can be brought ashore for disposal in special containers.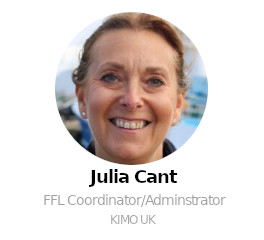 Lara Leonard, Orsted Commercial Fisheries Manager, said: "Our goal is to provide long-term action and work alongside fishing communities to help them be at the forefront of the fight against marine litter.
"Over the last two years, we have engaged directly with fishermen and fishing organizations to ensure that we can provide an effective and functional solution that works for them. Our primary focus is helping and empowering fishermen to make a difference, while also building positive relationships with the fishing community that works on or near our wind farms."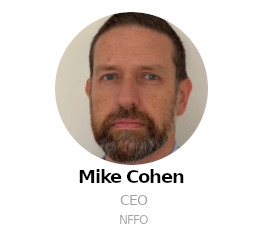 Julia Cant, KIMO UK Trustee and Coordinator of the Fishing for Litter project, said:
"Orsted's support provides a long-term commitment to annual costs, helping KIMO to realize its ambitions of both expanding the scheme more widely across the UK as well as ensuring that as much of our marine resources as much waste as possible is disposed of responsibly through recycling/reuse Hornsea Three's lifetime commitment to supporting Fishing for Litter will help ensure the future of the project, contributing directly to a reduction in the amount of marine litter in our oceans and to a greater awareness of the ecological, environmental and economic impacts it causes."We have received an extremely positive response and great support in all the ports visited , which has been very encouraging and it has been tremendous to see Garbage Fishing growing at such a rate."
For his part, Mike Cohen, Deputy Executive Director of NFFO, said: "Litter fishing schemes have been a great success in many areas and I am delighted with the launch of this new initiative. Clean and healthy seas are very important to all of us. No one knows or cares more about this beautiful, dangerous and fascinating environment than the fishermen who spend their lives around it. Participating in a Trash Fishing scheme is another way that fishermen can take care of these places that mean so much to them."
Disposal facilities will be provided in up to six ports across the east of England over the 30-year lifespan of the Hornsea Three, through which it is funded. The West Coast and North Yorkshire are also being looked at, and recycling options are being explored.
Sources: Business Live / Re News Biz