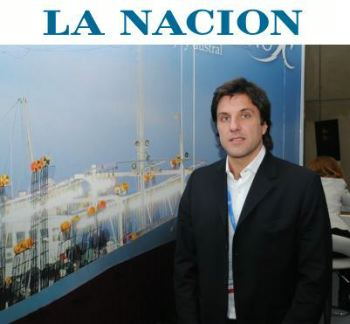 Juan Redini, president of the Argentine Chamber of Poteros Shipowners (CAPA)
Juan Redini: 'There is no way to compete with the Chinese fleet'

ARGENTINA
Saturday, June 19, 2021, 14:00 (GMT + 9)
The president of the Chamber of Argentine Poteros Shipowners analyzes a unique season surrounded by infections and falling international prices, in addition to the persistent problem of illegal fishing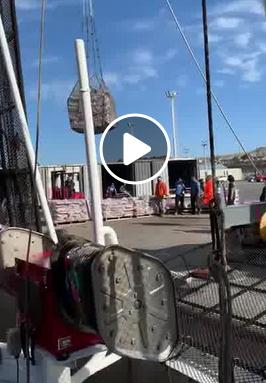 As much as it does not get off the podium where the main resources of the national fishing industry appear. Unlike shrimp and hake, illex argentinus, such its scientific name, is mainly caught by a specific fleet, equipped with equipment designed exclusively to fish for squid. That makes it a more efficient directed fishing than trawling.
Jigger vessel "Villarino" unloading frozen squid in port (See the video here) ►

This year the fleet had to live with the coronavirus that hit the industry with its second wave and the fall in international prices, but it was able to complete an acceptable season where the interference of the foreign fleet was visible, in case it was necessary. take advantage of our resource and the little diplomatic will of Argentina to put a stop to it.
Encourage other forms of savings to boost productive credit

Juan Redini is the owner of the "Villarino" jigger, the boat that fished the most tons in the average total catch and fishing days, of the 71 vessels that make up the national jigging fleet. And that his boat arrived 5 days late to the fishing area because she decided to isolate her entire crew for 15 days.

The decision had a high cost but also its advantages. The good thing was that during the almost five months of the harvest, they did not have contagions after keeping the same crew on board. The bad thing is that they gave up 250 tons of squid, which in the first days had very high yields.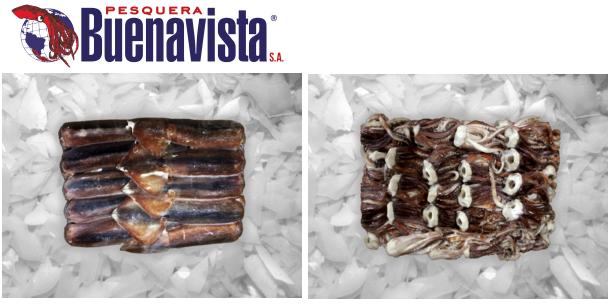 Redini is not sorry. "We were able to complete the season, weather the storm between the coronavirus, and a sharp drop in prices because the foreign fleet fished much more than we did. In Malvinas there are reports that detail that 110 ships captured 170 thousand tons. The Chinese fleet on mile 201 caught between 280 and 300 thousand tons. Our business does not depend on us but on what others fish with our resource. Unfortunately it is the reality", says the owner of Pesquera Buenavista and president of CAPA, the Chamber of Argentine Poteros Shipowners, which includes more than 70 boats. (continues...)

Author: Roberto Garrone / La Nación | Read the full article here (only available in spanish)
[email protected]
www.seafood.media