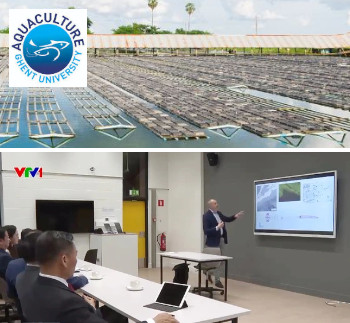 Image: VTV / Gent University / FIS
Aquaculture: Vietnam - Belgium cooperation
VIET NAM
Friday, September 29, 2023, 07:00 (GMT + 9)
Opportunities for cooperation between scientific research centers in the field of aquaculture in particular and agriculture in general between Belgium and Vietnam are very open.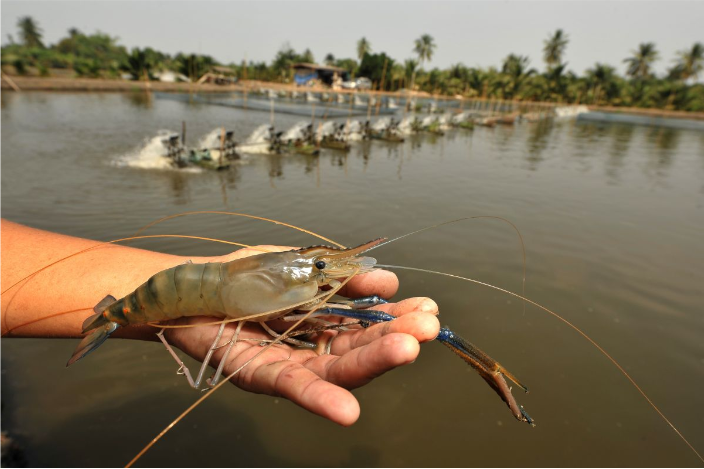 Source: Gent University
Although Belgium does not have a large-scale aquaculture industry, it does possess many of the world's leading scientific research applications on aquaculture. Meanwhile, Vietnam has a large-scale and growing aquaculture industry.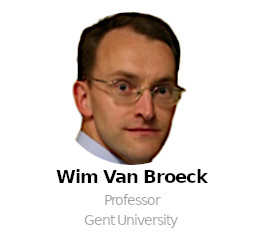 According to the latest research by Belgian scientists to help improve aquaculture productivity, by developing analytical tools with high resolution and throughput, scientists will determine the morphology of the digestive tract. metabolism of some aquatic species.
Professor Wim Van Broeck - Gent University, Belgium said: "We collect data to monitor the health status of saltwater shrimp. Thanks to that, the health status of shrimp can be controlled and improved. This is very useful for the aquaculture industry in Vietnam."
Professor Dirk Inzé - Center for Plant Systems Biology, University of Gent (VIB) commented: "The aquaculture industry in Belgium is not as developed as Vietnam, so the cooperation between Belgium and Vietnam helps the Scientific research is applied in practice".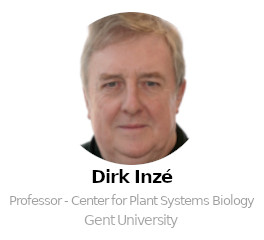 According to Professor Dirk Inzé, Vietnam-Belgium cooperation in the field of aquaculture developed nearly 40 years ago. Belgian scientists helped Vietnam produce Artemia - an exotic organism used as food for shrimp. fish, not only helps Vietnam's aquaculture industry develop, but also turns Vietnam into a supplier of Artemia to the world market.
Professor Dirk Inzé - Center for Plant Systems Biology, Gent University (VIB) said: "Climate change and rising sea levels in the Mekong River are challenging Vietnam's aquaculture industry. We are developing develop a new type of Artemia that is resistant to these phenomena."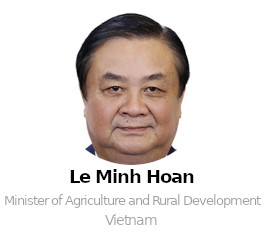 Mr. Le Minh Hoan - Minister of Agriculture and Rural Development said: "We must increase cooperation between Gent University scientists and institutes and schools, especially in the Mekong Delta region to solve the problem. Resolve two things: The first is to adapt to climate change and epidemics; The second is to create added value from biotechnology and genetic technology, which is the strength of scientists. of Belgium".
The economic benefits of many cooperation projects in the field of agriculture, forestry and fisheries over the years have brought both Belgium and Vietnam, along with the development of new scientific research, which is the foundation for the two countries to open many projects. New cooperation projects, in aquaculture, food processing or biotechnology... This is the basis to help Vietnam develop sustainable agriculture.
Source: vtv.vn (Traslated from the original in Vietnamese)
[email protected]
www.seafood.media