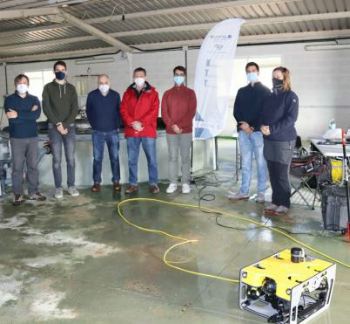 : Juan Carlos Gutiérrez-Estrada, Alejandro Garrocho-Cruz, Antonio Peregrín-Rubio, Fernando Gómez-Bravo, Samuel López-Domínguez, Jairo Castro-Gutiérrez
A non-invasive system that automatically counts the quantity and size of aquaculture fish

SPAIN
Thursday, May 19, 2022, 07:10 (GMT + 9)
The following is an excerpt from an article published by Fundacion Descubre:
A multidisciplinary team of experts from the University of Huelva combines an instrument that captures underwater images and software to more accurately estimate the number of sea bream in fish farm ponds, as well as their length and weight. The novelty of this methodology is that the counting of the specimens occurs without interfering with their environment and, therefore, does not generate stress or increase mortality among the specimens.
A multidisciplinary team from the University of Huelva has developed a non-invasive system that more accurately counts the number of fish inside a raft. In addition, it allows the size and weight of the specimens to be determined without manipulating them or breaking the harmony of their environment, thus avoiding an increase in the mortality rate of these animals and the appearance of stress.
To obtain these results, experts have used a device commonly used in sport and commercial fishing that, when identifying the presence of a fish, captures images similar to ultrasound, called static multibeam sonar. All this information obtained is dumped into a software designed entirely by this team of experts. Its function is to determine the number, size, weight and length of the fish according to their aggregation behavior, that is, from their movement, either individually or in a group.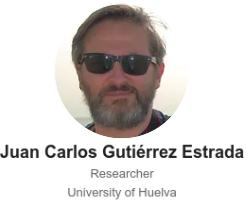 Unlike traditional methods to estimate the number of specimens in fish farms, which require manual work, the main advantage of this methodology is its safety towards fish. "The main problem for aquaculturists when they introduce the young into the rafts is that at the same time they don't know how many there are and how big they have reached," the University of Huelva researcher Juan Carlos Gutiérrez Estrada, the main author of the study, explains to the Discover Foundation.
Until now, the usual procedure for counting the fish in a culture pond is based on the management of the pond itself, that is, the partial emptying of the water it contains, the interference of operators to take a representative sample, measure and weigh them. "All this also causes a higher rate of mortality and stress among these animals," says Gutiérrez.
As detailed in the study entitled 'Fish abundance estimation with imaging sonar in semi-intensive aquaculture ponds' and published in the journal Aquacultural Engineering, they have worked with specimens of sea bream (Sparus aurata) raised in estuaries of the Salinas del Astur, located in the Huelva town of Punta Umbría. In these ponds, the sea bream grows from a weight of 30 to 100 grams to commercial weights, which are around 400 grams approximately.
To accurately estimate the number of specimens in a culture pond, as well as their weight and size, this team of experts has used a static sonar that has been marked with specific spatial limits, up to six meters. In this range, the presence of fish interferes, which are mostly captured as spots in the images. (continues...)
Source: Fundacion Descubre / Read the full article by clickingthe link here
[email protected]
www.seafood.media