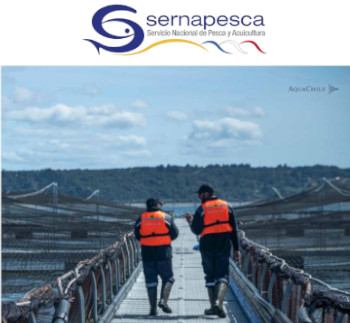 Image: AquaChile / FIS
Salmon: ISA virus controlled in Magallanes

CHILE
Wednesday, March 22, 2023, 07:00 (GMT + 9)
SERNAPESCA confirms the absence of spread of the pathogenic ISA virus in Magallanes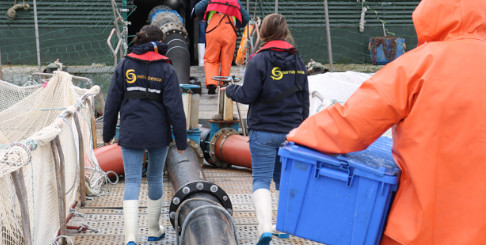 Source: Sernapesca
The activities of the ISA (Infectious Salmon Anemia) Surveillance and Control Health Program, which was activated by the National Fisheries and Aquaculture Service, after decreeing an outbreak at the Punta Entrada center, of ACS 48 in Magallanes, continue to be carried out.
The Deputy Director of Aquaculture (s) and the Head of the Department of Animal Health of the Service, deployed in the Magallanes region visiting the Hollemberg fish farm, Punta Entrada Center and processing plants in Puerto Natales, where the adoption of biosafety measures was verified. and surveillance actions, collecting epidemiological information for the investigation of the case.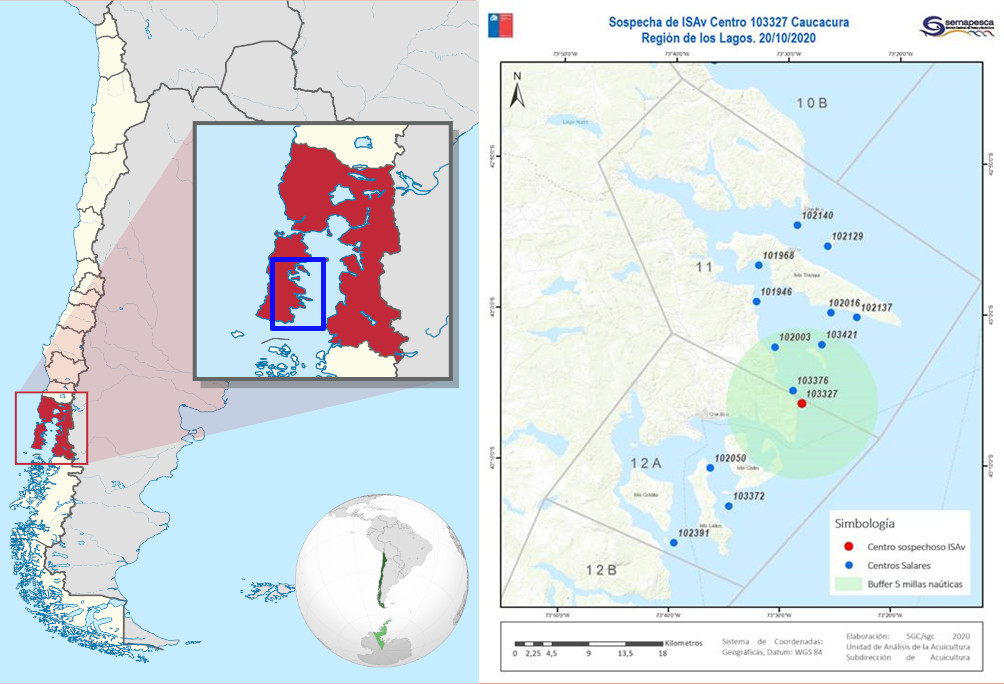 Image: Wiki / Subpesca / FIS
As of March 20, only 1 of a total of 9 cages remains to be harvested, equivalent to 89,000 fish. Once the harvest of the Punta Entrada center has finished, it has a maximum period of 21 days to carry out the cleaning and disinfection. After that, and after 3 months, the infected zone and the existing planting restriction in the sector would be lifted.
After the collection of background information, the supervisory body reported that the summons to the courts had already been delivered to the AquaChile company, for not having carried out the Veterinary Medical Prescription before starting the injectable treatment at the Punta Entrada center, a procedure mandated by the regulations and that seeks to monitor the correct use of antimicrobials.
Neighboring centers out of risk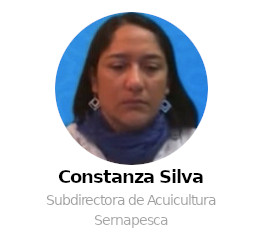 The ISA verification health campaign carried out by SERNAPESCA veterinarians in the 9 centers in the infected zone has confirmed low mortalities without clinical signs of ISA in the fish examined, and to the date of the results obtained in the laboratory, the pathogenic variant has not been detected either. of the virus.
"Given the change in the frequency of surveillance in the infected area, all the biweekly mandated samplings have already been carried out in the 9 neighboring centers at risk by sanitary condition certifiers and analyzed by authorized network laboratories, not being detected anywhere. another center the pathogenic ISA variant", commented the Deputy Director of Aquaculture (s) of Sernapesca, Constanza Silva.
To date, all the actions required by the ISA Program have been carried out, in the defined times, reducing the risk of dissemination in Punta Estrada due to the rapid harvest of sick fish in a biosafe manner, not detecting new cases and maintaining a higher frequency of surveillance in the area.
Source: Sernapesca

Nota relacionada: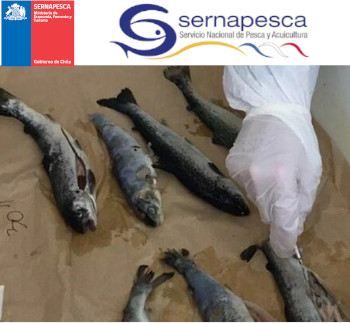 [email protected]
www.seafood.media