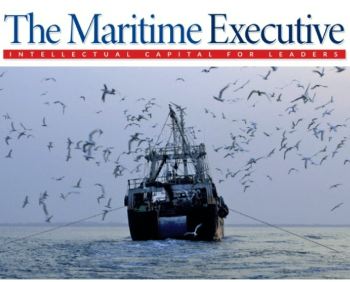 'Charting a Blue Future for Cooperation between West Africa and China on Sustainable Fisheries'
Report: China Holds the Key to Fixing Illegal Fishing in West Africa

UNITED STATES
Thursday, September 28, 2023, 07:00 (GMT + 9)
Researchers at the U.S. think tank Stimson Center believes that China - the world's top sponsor of distant-water fishing vessels - could take the lead in addressing illegal, unreported and unregulated fishing in West Africa. This region loses $9.4 billion annually to IUU fishing, and advocates suggest that most of the loss is caused by Chinese-controlled ships.
The arrival of distant-water fishing (DWF) fleets with industrial-scale trawl gear has transformed the West African fishing sector. DWF vessels operating in West Africa hail from China, the EU, Russia, South Korea and Turkey. Target species often include forage fish at the bottom of the food chain, which are captured en masse and ground into fishmeal at factories on shore.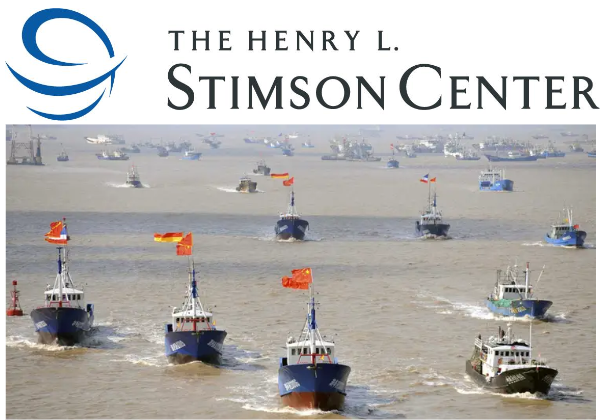 According to the Stimson Center's research team, these DWF fleets are exploiting West African's rich fishing grounds. Paired with the absence of fisheries enforcement capacity, endemic official corruption, and underreporting of harvests, the DWF fleet is having a serious impact on the region. West Africa now accounts for 40 percent of all IUU fishing worldwide, according to the report, and the region's fish stocks are getting depleted. Local artisanal fishermen are the most affected and often cannot compete.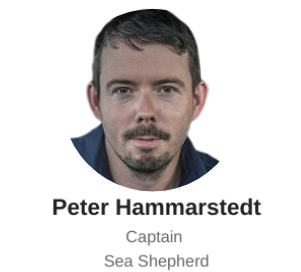 China possesses the largest DWF fleet in the world, with 2,500 registered vessels catching more than two million tons of seafood per year (as of 2021). Its distant-water fishing fleet is associated with certain fishing practices in waters around the world, from the Philippines and Indonesia to the Galapagos and Argentina. It is also the leader in the West African trade, according to environmental NGO Sea Shepherd, which provides law enforcement patrol vessels for eight nations in the region.
"The Chinese distant waters fishing fleet is the largest foreign fishing fleet operating off the coast of West Africa. It also ranks first in prevalence of illegal, unreported, and unregulated fishing," said Sea Shepherd campaign director Captain Peter Hammarstedt in an interview last year.
In its report, the Stimson Center asserts that the problem of IUU fishing in the Gulf of Guinea will continue to pose socioeconomic challenges and fuel unrest in West Africa unless China helps initiate changes. The authors suggest that China should have a large role in the development of West Africa's blue economy and could share its real-world experience in developing its own fisheries.
Chinese-led solutions could include transferring lessons-learned from China's aquaculture industry; building local regulatory capacity using China's expertise in managing fisheries and fishmeal factories; and redirecting Chinese investment dollars into other pursuits like ecotourism, rather than fishmeal and fish oil.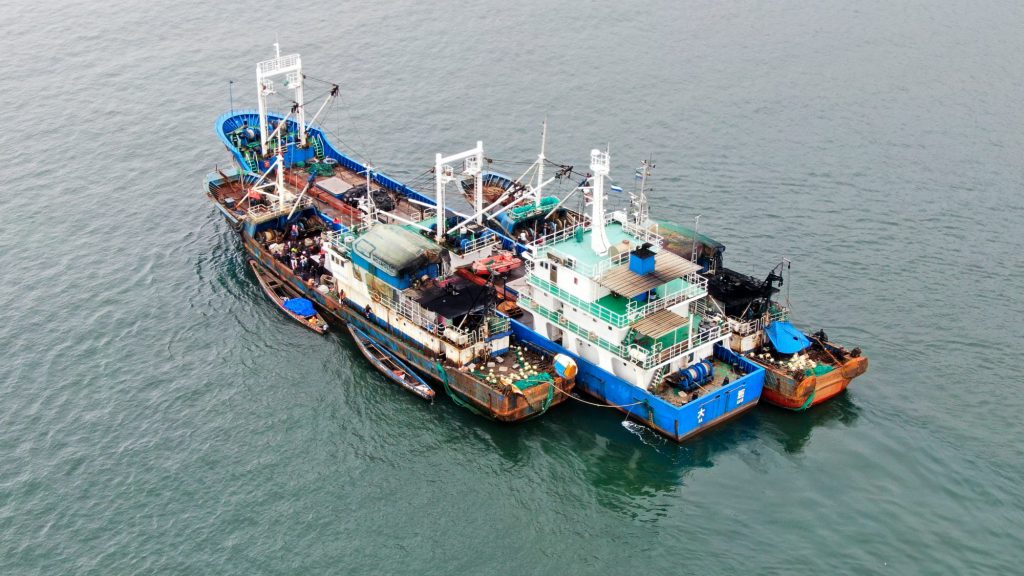 Two chinese trawler during transhipment. Photo: courtesy China Dialogue Ocean
"Any solution to combat IUU fishing and improve fisheries management in West Africa must include the [People's Republic of China]. Similarly, any solutions to the threats posed by foreign fleets and fishing enterprises in West Africa must include local and regional stakeholders," the researchers concluded.
Dozens of local stakeholders contributed to the study, but it may be more challenging to assess the views of China's DWF fishing interests. According to the report's authors, the Chinese embassy in The Gambia and Chinese-owned fishmeal factories in West Africa did not respond to repeated requests to participate in a dialogue.
Source: The Maritime Executive
[email protected]
www.seafood.media