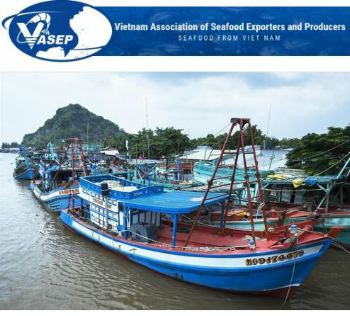 Kien Giang province has no fishing boats violating IUU for 2 consecutive quarters - Photo: VASEP
Kien Giang Province has used a variety of methods to promote propaganda and encourage fishermen to strictly abide by anti-IUU regulation
VIET NAM
Friday, June 24, 2022, 07:00 (GMT + 9)
Kien Giang province focused on adopting synchronized solutions to prevent illegal, unreported, and unregulated (IUU) fishing, therefore there were no ships in the fourth quarter of 2021 and first quarter of 2022 that violate IUU rules.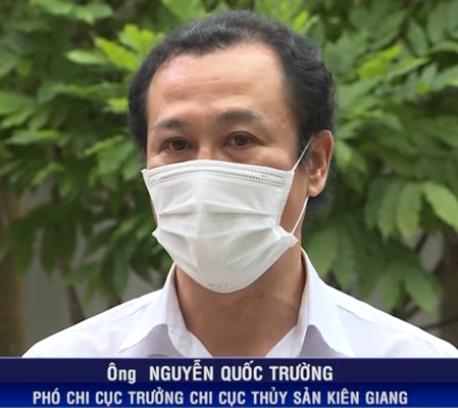 Mr. Nguyen Quoc Truong, Deputy Head of Sub-Department of Fisheries in Kien Giang, stated that, relevant departments, branches, units, and coastal communities have concretized the Prime Minister's and province's instruction to successfully execute anti-IUU measures. The functional sector collaborates with localities to strengthen propaganda and encourage fishermen to strictly adhere to anti-IUU regulations in a variety of methods including people's meetings, distribution of forms, leaflets, flyers, installation of panels, printing a map of zoning for sea fishing...
Furthermore, the provincial functional departments intensify their management of fishing vessels that exhibit indicators of IUU violations, collaborate in investigating and prosecuting individuals who arrange fishing vessels and fishermen to illegally exploit in foreign waters and illegally enter Vietnam through seaway.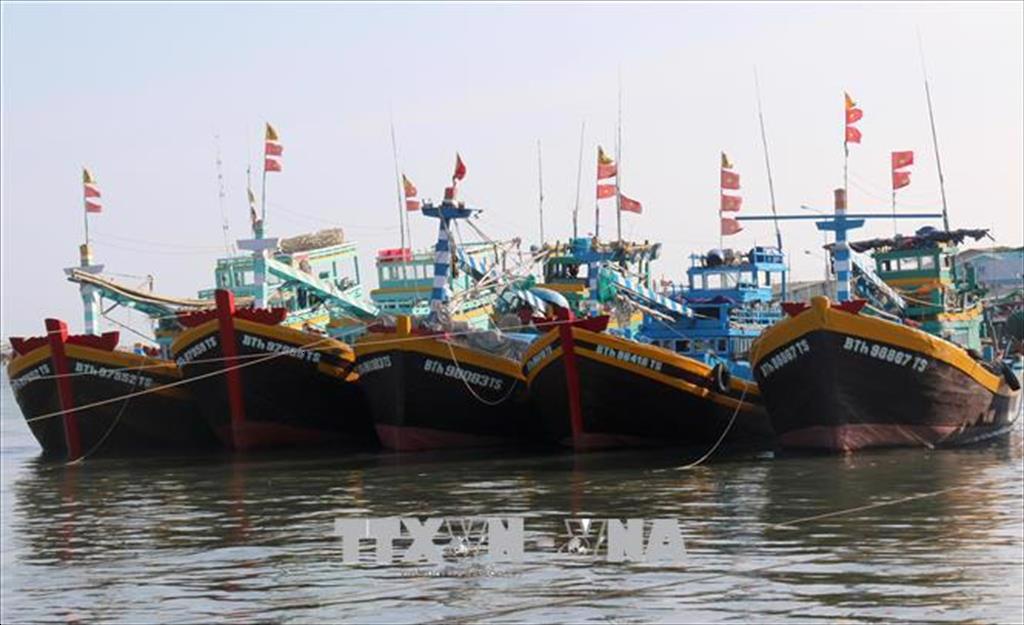 Photo courtesy from Vasep
The province strengthens the inspection and supervision of fishing activities in coastal waters and inland waters and responsibilities of local authorities with fishing vessels in the province violating fishing activities in foreign waters.
The province coordinated with Coast Guard Region 4, Navy Region 5, Region 5 Fisheries Control Sub-Department, and Border Guard 28 Squadron to improve patrols, inspection, and control against IUU in Kien Giang seas and overlapping waterways, undefined between Vietnam and other countries in the region.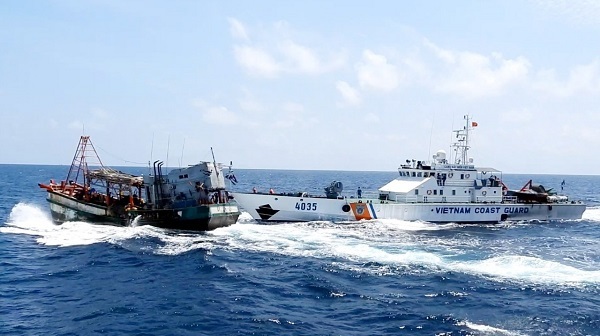 Photo courtesy Vasep
Provincial Border Guards, on the other hand, carefully regulate fishing vessels entering and departing large river mouths and sea mouths at Border Guard stations, refusing to allow them to participate in sea fishing operations if they do not conform with laws. The inspection equipment used to monitor the fishing vessel's voyage, in particular, must be in good working order before the fishing vessel sets sail.
The IUU Steering Committee of Kien Giang province said that the awareness of local authorities has significantly changed for anti-IUU work and fishing vessel management in the area.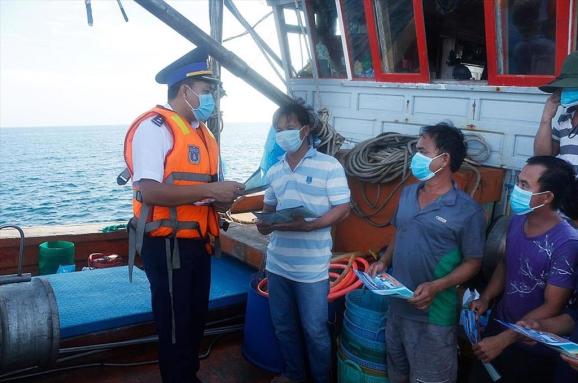 Photo courtesy Vasep
Up to this point, the province has basically prevented fishing vessels from violating foreign waters for illegal fishing according to the direction of the Prime Minister at the end of 2021.
From September 2021 onwards, there has been no incidence of fishing vessels violating IUU when checked at fishing ports and fishing wharfs in the province. Thanks to increasing knowledge among fishermen, the number of fishing boats violating administrative processes when entering and departing Border Guard Stations has fallen dramatically.
The province continues to develop tight cooperation between central and local functional forces in investigating, verifying, and firmly dealing with fishing vessels that violate fishing regulations in foreign seas.
Besides, the province continues to strengthen inspection of local authorities' duty in propagandizing and campaigning against IUU, especially inspecting and strictly handling groups of ships at high risk of violating IUU to raise awareness in the fight against IUU in a stable and sustainable way.
The functional units continue to strengthen the implementation of measures to ensure the prevention, termination and no occurrence of fishing boats and fishermen in the province violating IUU, contributing to remove the "yellow card" of the European Union Committee for Vietnamese marine products.
Source: Vasep / Compiled by Khanh Linh
[email protected]
www.seafood.media