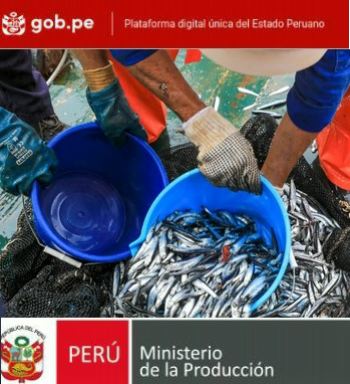 Photo courtesy Produce
More than one and a half million tons of anchovy were fished in Chimbote, Pisco and Callao

PERU
Thursday, June 23, 2022, 07:00 (GMT + 9)
First anchoveta fishing season 2022 in the north-central zone progresses satisfactorily.
Between May 4 and June 12, 2022, a total of 1,574,423 tons of anchoveta has been landed, which represents 56.4% of the Maximum Total Permissible Catch Limit (LMTCP) established for the current fishing season, being the main landing ports Chimbote, Pisco and Callao.
According to information from the
Institute of the Sea of ​​Peru - IMARPE
, it is verified that the individuals captured by the industrial fleet presented a diverse range of sizes with a mode of 12.0 cm (even up to 17.0 cm in total length), and an incidence of specimens juveniles of 24.4% in number and 16.0% in weight in the advance of discharges to date.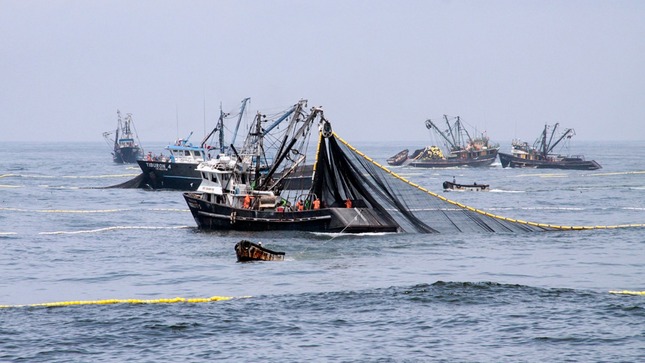 Photo courtesy from Produce
IMARPE reports also indicate that the average daily incidence of juveniles is decreasing as expected, due to the process of spatial separation between juveniles and adults, according to the dynamics of the sea; which has also been strengthened by the implementation of the immediate closure of various areas due to the high incidence of juveniles, oriented both to the mobility of the industrial fleet that carries out activities in said areas and to the dispersion and dynamics of

the anchoveta resource.
It should be noted that the anchoveta population of the north-central region has been in good condition for several decades, specifying that the biomass of the north-central stock in 2022 is 9 million 780 thousand 370 tons (a figure 40% higher than that observed in the 2021 and 15% higher than the biomass average 1996-2021), this due to the responsible and adaptive management that is being incorporated year after year in the ordering of said resource.