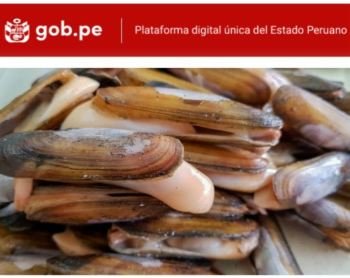 Imagen: PRODUCE
PNIPA: More than 500 artisanal fishermen from Sechura will benefit from the export of clams and navajuelas to Taiwan and Chile

PERU
Thursday, September 22, 2022, 07:00 (GMT + 9)
PRODUCE program co-finances projects that allow compliance with sanitary standards throughout the value chain of these bivalve molluscs
.
Export value of canned navajuelas and clams will be US$ 1.5 million.
For the benefit of
more than 500 artisanal fishermen from the Sechura Bay in the Piura region, the National Program for Innovation in Fisheries and Aquaculture (PNIPA) of the Ministry of Production co-financed innovation projects
that allowed compliance with sanitary standards throughout the value chain of clams and navajuelas in the area for export.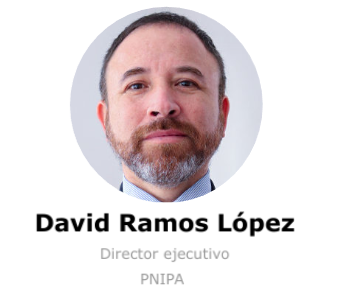 This was reported by the executive director of the PNIPA, David Ramos López,
after specifying that the well-known bivalve molluscs such as razor shells and clams will be exported in canned form, for the month of October, to the markets of Taiwan and Chile, for a value of US $1.5 million.
He explained that these sanitary standards applied throughout the value chain of the aforementioned bivalve molluscs are required by the National Fisheries Health Agency - SANIPES prior to their export. "Thanks to this effort, the sector resumes the export activity of razor clams and clams after five years."
It should be noted that the investment for the execution of the two innovation projects mentioned was S/. 1 million 150 thousand 687, of which the PNIPA co-financed 79%, which is equivalent to S/. 920 thousand 267.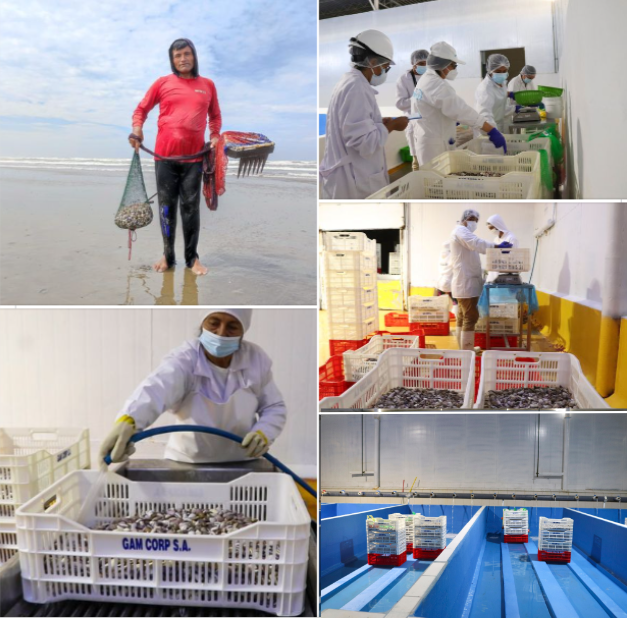 The innovation projects that were executed by the company GAM CORP S.A. With the support of CITE Pesquero Callao of the ITP, they were based on the purification and thermal treatment of this type of bivalve molluscs, characteristic of northern Peru.
Ramos pointed out that, with this first step, it is expected that, by the month of December of this year, the period in which the European health authority DG SANTE carries out an audit of SANIPES, other important advances will be achieved to also guarantee the reopening of the European market. for bivalve molluscs called little words.

SANIPES, with co-financing from the PNIPA, has been carrying out sanitary monitoring of various areas in Sechura, Lambayeque and Pisco in order to carry out the sanitary classification of these areas and thus comply with the requirements of the European health authority that allow reopening this main market. of Peruvian hydrobiological resources.