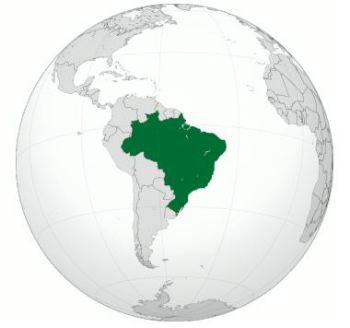 Brazil has more than 210 million inhabitants
Rare case of fish disease in Brazil raises warning

BRAZIL
Tuesday, July 20, 2021, 16:00 (GMT + 9)
Brazilian authorities issued a warning after a woman fell ill with a rare disease after eating fish.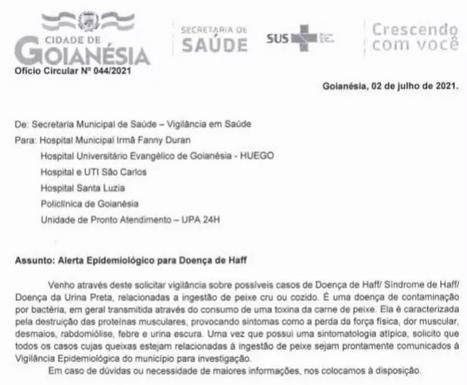 SMS from Goianésia sent an official letter to the health network with an alert for patients with symptoms of the "black urine" disease - Photo: Playback / SMS ->

As part of the ongoing risk analysis of the supply of unsafe seafood, FSBI NCBRP of Rosselkhoznadzor reports that Brazilian health authorities have issued a warning regarding the spread of a rare disease in the country: Huff's disease caused by the fish consumption. The health department of the Brazilian state of Bahia reported 40 cases of Huff disease at the end of 2020. This year in Recife (capital of the state of Pernambuco) two people fell ill and one died.

Haff's disease, or black urine disease, is the development of rhabdomyolysis (edema and destruction of skeletal muscle with risk of acute kidney failure) within 24 to 72 hours after ingestion of certain freshwater fish and crustaceans or marine.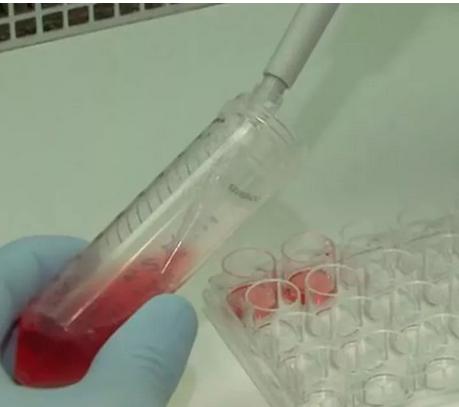 The cause of Huff's disease is a toxin found in some fish. Symptoms include sudden and severe muscle stiffness, muscle pain, chest pain, shortness of breath, numbness, loss of strength throughout the body, and dark brown urine.

<--- Black urine - Photo: Playback / TV Bahia

Local media reported that health authorities are monitoring possible new cases of the rare disease. The corresponding official epidemiological alert has been sent to the hospitals.
Source: fishquality.ru
[email protected]
www.seafood.media