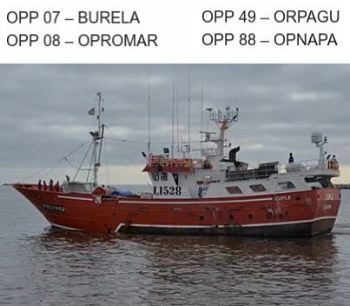 The four representative organizations of the Spanish high-seas and deep-sea surface longline are calling for a SOLUTION IMMEDIATE to the conflict
Representatives of the Surface Longline warns of losses of more than two million euros due to the government's lack of coordination

SPAIN
Monday, January 17, 2022, 00:20 (GMT + 9)
• The lack of interministerial coordination and the lack of responses generate insecurity, defenselessness and serious economic losses for the surface longline fleet as a whole.

Vigo, Marín, Burela and A Guarda, The four representative producer organizations of the surface longline (OP7 BURELA, OPROMAR, OPNAPA and ORPAGU) consider the Spanish government management in relation to the Shortfin Mako since 2020 to be totally uncoordinated and seriously deficient. the administrative problems that continue to kick in today. In fact, the lack of decisions at the interministerial level, which already caused significant economic damage to the sector, could suppose losses of more than two million euros in this 2022.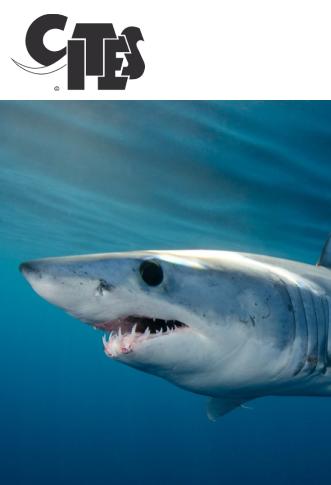 The uncoordinated management of the competent administrations (Fishing, Trade and Ecological Transition), which limit themselves to blaming each other for the situation, could be understandable in the first year of application of CITES certificates (2020), but the scenario was repeated in 2021 and 2022 threaten an even worse scenario.

The failure to make decisions that should have been in force on January 1 is further obscured by the total absence of responses to the insistent queries from the sector regarding the publication of the CITES 2022 quotas. This is due, once again, to to the verified lack of coordination of the ministries involved in the management of the Mako shark. The only measure taken so far has been to prohibit retaining the species globally, while other fleets capture this same species due to the impotence of the shipowners and organizations that represent them, who see their urgent requests systematically neglected.

The sector regrets that the only thing the ministries agree on is blaming each other for the Kafkaesque situation. Meanwhile, the shipbuilding companies suffer all the damages derived from this scenario that has been repeated since 2020.

With the fishing year started and the affected fleet accumulating days of a restriction that should not exist if the fishing and marketing of this species had been correctly managed, the four representative organizations of the Spanish high-seas and deep-sea surface longline are calling for a SOLUTION IMMEDIATE to the conflict that threatens the closure of companies.
OPP 07 – BURELA
OPP 08 – OPROMAR
OPP 49 – ORPAGU
OPP 88 – OPNAPA
[email protected]
www.seafood.media