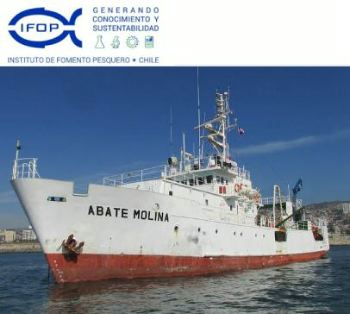 SV Abate Molina Image: IFOP/FIS
IFOP begins bidding process for the design and construction of a modern scientific vessel

CHILE
Friday, January 14, 2022, 01:10 (GMT + 9)
The new ship will replace the legendary Abate Molina

On Friday, January 7, IFOP, an Institute that advises the State of Chile on matters of fishing, aquaculture, oceanography and climate change, uploaded the Public Market Portal the tender that will allow the contracting of national or international consultancy for the design and subsequent construction of a new and modern warehouse for applied research in fisheries and aquaculture.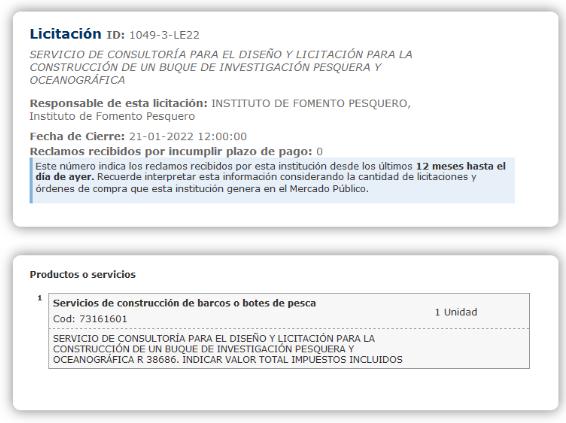 This tender that was entrusted to the IFOP, expressly in the Budget Law of 2022, represents a great technical and professional challenge to technically update the research platforms with the cutting-edge technologies available worldwide and have several units to comply with the research requirements of the country, necessary for the management of fishery resources based on scientific information. In this way, progress is being made in meeting the long-standing expectations of the scientific community for the improvement of the national fishing-oceanographic research fleet.

This new unit, when it comes into operation, will replace the BC Abate Molina, which has been in continuous operation for more than 30 years.

This first stage expires on January 21, where the offers will be received from the national and international consultants who finally participate.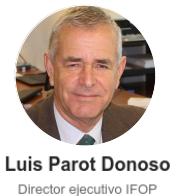 Luis Parot Executive Director of IFOP explained "the idea is that the budget for 2023 includes the resources that are required for the construction of the ship that would have to be ready by the end of the year 2024

The technical team in charge of the design of the ship is made up of the fisheries engineers, Jorge Castillo and Patricio Herrera ".

More information in

https://www.mercadopublico.cl/Procurement/Modules/RFB/DetailsAcquisition.aspx?qs=bt5v+mHacpfnO27M4S/VKQ==
[email protected]
www.seafood.media