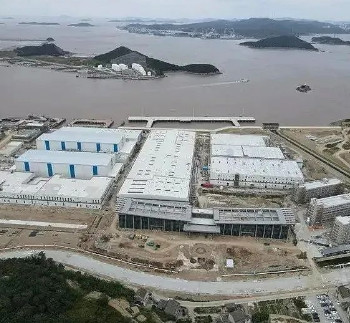 Image: Zhoushan Ocean Fisheries Association
Zhoushan will add another 10,000-ton fishery transport terminal

CHINA
Friday, March 17, 2023, 07:00 (GMT + 9)
After more than a year of intensive construction by all parties participating in the project, the wharf in the ocean food industry cluster area of Ocean Family has recently passed the delivery quality inspection, and Zhoushan will add a new berth of a 10,000-ton fishery transport dock.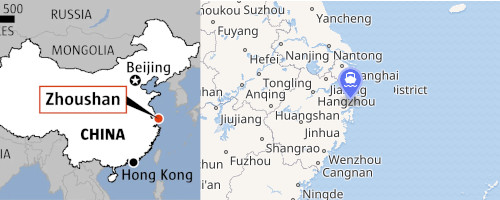 Source: USGS ESRI / Wiki / FIS
The project is located in Ganlan East Operation Area, Ma'ao Port Area, Zhoushan Port, Ningbo, and is a supporting wharf for Ocean Family's marine food manufacturing industry cluster project. The construction scale is to build a new 10,000-ton general cargo berth (the length of the berth can accommodate a 5,000-ton ship and a 3,000-ton ship at the same time), and corresponding supporting facilities. The terminal is expected to be put into operation in June this year, with a designed annual throughput of 450,000 tons.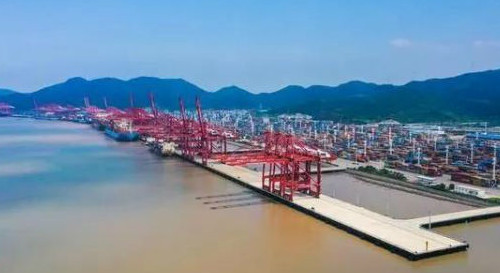 Source: hyqfocus
"The dock successfully passed the handover quality inspection and acceptance, laying a good foundation for the handover inspection of the agglomeration area project." The person in charge of the ocean food manufacturing industry agglomeration project of Ocean Family said that the agglomeration area project is committed to building the highest level of intelligence and modernization in my country, with the largest scale of operation. The largest comprehensive aquatic product processing base, which will form an annual processing and trade volume of more than 200,000 tons of tuna and other aquatic products, and an annual output of 4 billion yuan in production and agglomeration capacity, helping Zhoushan become a major global tuna processing and trading center.
Source: Zhoushan Ocean Fisheries Association (translated from the original in Chinese)
Nota relacionada: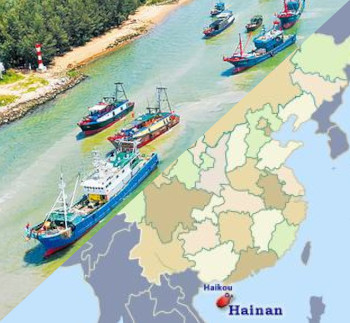 [email protected]
www.seafood.media