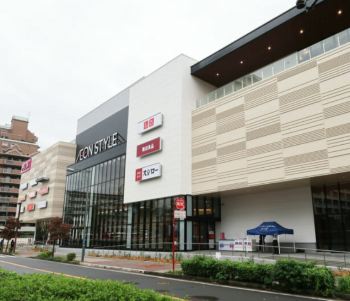 Aeon Tennocho Shopping Center
AEON Tennocho SC/OMO dedicated space to attract young people by strengthening frozen foods

(JAPAN, 10/19/2022)
Aeon Retail opened the "Aeon Tennocho Shopping Center" in Hodogaya Ward, Yokohama City. A press conference was held on October 13th.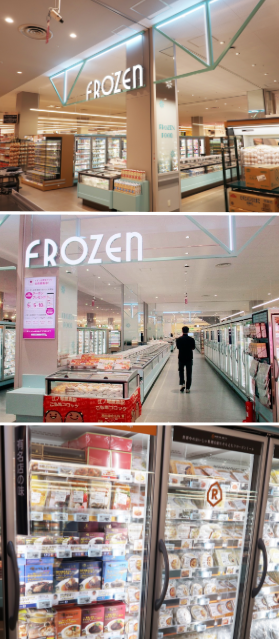 It opened as
"Nichii Tennocho Shopping Department Store"
in 1977, changed its name to
"Tennoucho Sati"
in 1992, and to
"AEON"
in 2011. In 2020, the Aeon Tennocho store was temporarily closed and rebuilt in order to respond to changes in customers and the times.
In this renewal, the anchor store is "Aeon Style Tennocho", and 42 specialty stores such as Uniqlo, Starbucks Coffee, Muji, Mister Donut, etc. will be developed. There were voices saying that there was not enough space to relax at the old store, so the number of restaurants was increased and a large food court with about 500 seats was newly established.
AEON Tennocho SC/OMO dedicated space to attract young people by strengthening frozen foods --->
Hodogaya Ward, Yokohama City is located almost in the center of Yokohama City. The nearest stations, Hoshikawa Station and Tennocho Station, are about 5 minutes from Yokohama Station, making them a popular residential area close to downtown Yokohama. There is a high percentage of people in their 20s to 50s, and there are 10 elementary schools within a 1km radius. Construction of large condominiums is progressing in the area adjacent to the shopping center, and an increase in the number of new families is expected.
Because it is close to Yokohama Station, Aeon have strengthened the merchandising that is popular with young people and that is for daily use, rather than high-priced products.
Information of the company:
Address:
1-5-1 Nakase Mihama-ku
City:
Chiba-shi
State/ZIP:
(CHB 261-8515)
Country:
Japan
Phone:
+81 43 212 6085
More about: