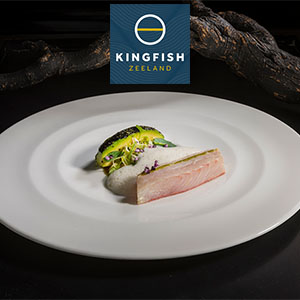 Dutch Yellowtail is a high grade Sashimi, grilled, or smoked classic, and an excellent sustainable alternative.
Kingfish Zeeland Secures Strategic Funding for Its EU and US Expansion

(NETHERLANDS, 12/20/2019)
Established in 2015, Kingfish Zeeland is a global leader in the production of Yellowtail Kingfish via a proprietary recirculating aquaculture system.
Yellowtail Kingfish is a well-known premium fish species, traditionally known from the Japanese and Italian cuisine. The species is supply constrained with negligible local supply across the lucrative US and European markets. Kingfish Zeeland is engaged in commercializing this species across its target territories – offering a locally produced, year-round, ultra-fresh, ASC/BAP certified Yellowtail Kingfish.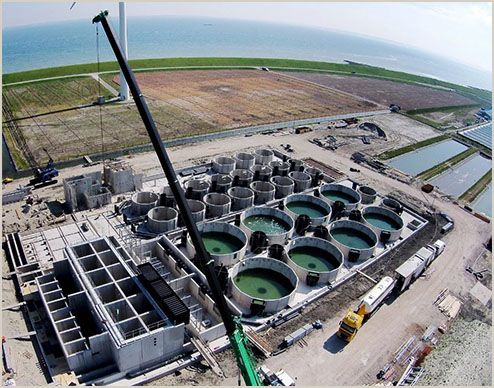 Kingfish Zeeland's production facility has been designed to achieve levels of control, safety, reliability and sustainability not currently available in alternative production systems.
This strategic funding round is therefore another important growth pillar towards large scale production build-up across both territories, and is led by Creadev (investment holding of the Mulliez family) and Rabo Corporate Investments. Pareto Securities acted as financial advisors on this transaction.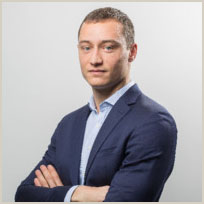 Alexandre van der Wees.
Creadev Innovation's Alexandre van der Wees: "Creadev is pleased to accompany Kingfish Zeeland in its aim of growing high-quality sustainable seafood worldwide. This investment fits into Creadev Innovation's Food & Agriculture strategy of supporting on the long run cutting edge Food & Ag start-ups in the aquaculture, vegetal and food chain segments. Creadev is composed of a team of 25 investment professionals, operating from Paris, New York, Shanghai and Nairobi, and has invested over the past years more than one billion euro."
Having successfully achieved its key operating and market milestones in its proof of concept 'commercial scale pilot facility' in the Netherlands (producing approx. 500 ton/annum), the firm is now focusing on delivering expedited growth with the plan to exceed installed capacity of 20,000 tons/annum in the EU and US within 5 years.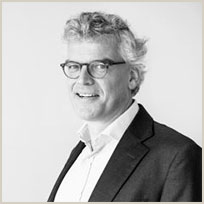 Joost Vogels.
Rabo Corporate Investments' Joost Vogels: "We are thrilled to invest in Kingfish Zeeland and to add this fast-growing innovator to Rabo Corporate Investments' growing portfolio of scale-up companies. As a sustainable aquaculture disruptor, with a first mover advantage in the on-land production of premium Yellowtail, Kingfish Zeeland seamlessly fits Rabo's mission 'growing a better world together.'"
With the closing of this transaction, the company secured funds to conclude its design & engineering of prototype grow-out modules for Yellowtail Kingfish, permit its European grow-out plans, permit its selected US site near the town of Jonesport in Maine, and almost double its current production capacity within 12 months. It is anticipated that the company will engage in further private and/or public capital raises in the mid-term to pursue its expedited growth initiatives.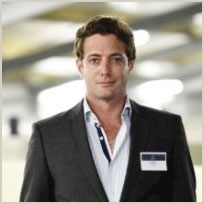 Ohad Maiman.
"As we turn a page from a successful proof of concept to substantial commercial expansion, we are excited to add tier 1 professional investors with significant industry knowhow to our board. As we strive to maintain and advance a first mover position in the premium RAS farming sector, we are confident that reputable and capable partners such as Rabo and Creadev will be instrumental in supporting our growth, and reflect our achievements to date," said Kingfish Zeeland CEO Ohad Maiman.
About Kingfish Zeeland

Based in the Dutch province of Zeeland,
Kingfish Zeeland taps into the pristine marine estuary water of the Eastern Scheldt, a Natura 2000 nature reserve, to deliver a healthy, antibiotic-free premium delicacy: the Dutch Yellowtail (Seriola Lalandi/Pacific Yellowtail/Hiramasa/often used interchangeably with close cousin Hamachi). ​

Fresh marine water is drawn at high replacement rates, purified, oxygenated and meticulously monitored and controlled to create optimal temperature, light and water conditions for the Yellowtail, resulting in healthy, strong and apparently happy fish.
Kingfish Zeeland Dutch Yellowtail is a high grade sashimi, a grilled or smoked classic, and a 'Green Choice' recommended by the Good Fish Foundation as an excellent sustainable alternative. Now available fresh from the Netherlands all year round, with daily deliveries across the EU.
Source: Kingfish Zeeland
[email protected]
www.seafood.media
Information of the company:
Address:
Oost-Zeedijk 13
City:
Kats
State/ZIP:
(4485 PM)
Country:
Netherlands
Phone:
+31 (0) 113 74 54 61
E-Mail:

[email protected]

More about:
Approval / Accreditation / Certified / Oversight by...