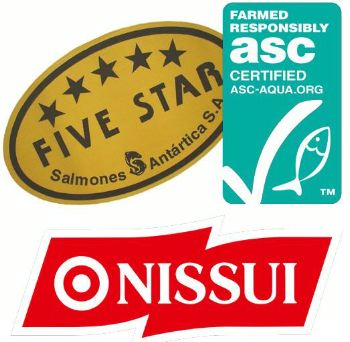 Salmones Antartica is part of the Supply chain of the Nissui Group's salmon and trout businesses
Salmones Antartica obtains ASC certification

(CHILE, 3/20/2019)
Nippon Suisan Kaisha, Ltd. (Nissui) confirmed that Salmones Antartica SA, a 100 per cent subsidiary operating in Chile, has received the Aquaculture Stewardship Council (ASC) certification.
This is 2nd ASC certification in the Nissui Group next to Kurose Suisan Co., Ltd., which acquired ASC certification in November 2017. Certified farming site is Sector 1 of Bahia Acantilada, Aisen XI Region.

"Salmones Antartica acquired CoC Certification (of the Chain of Custody) at processing plant in the head office on March 4, 2019 as well to process and deliver ASC certified farmed fish", said the Japanese group.
Salmones Antartica has been operating salmon and trout farming since its foundation in 1982 and developing vertically integrated business from production of breed, farming, to processing and delivery of farmed fish, and built processing plant and cold storage in 1988 and fish feed plant in 2001.
ASC VIdeo YouTube: Is it hard to get certified?
Its salmon and trout are familiar to the market in the world as "Five Star" brand and sold through the Nissui Global Links network.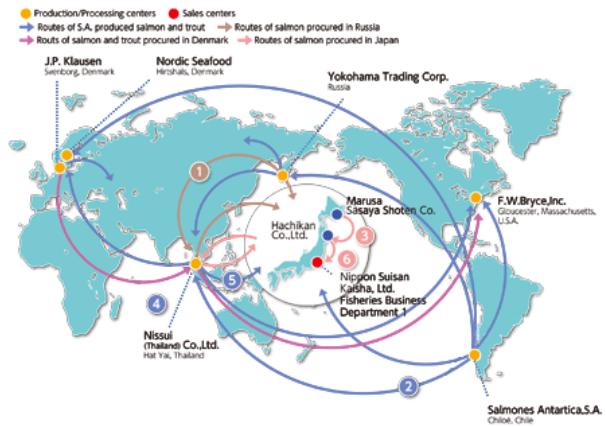 "Salmones Antartica will continue making efforts in the development of sustainable aquaculture technologies with paying attention to sustainable use of resources, environment and society," Nissui stressed.

[email protected]
www.seafood.media
Information of the company:
Address:
Nippon Bldg., 2-6-2, Otemachi
City:
Chiyoda-ku
State/ZIP:
Tokyo (100-8686)
Country:
Japan
Phone:
+81 3 3244 7000
E-Mail:

[email protected]

More about:
Approval / Accreditation / Certified / Oversight by...