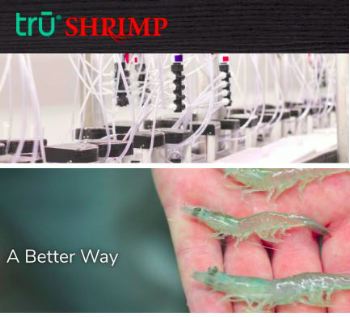 trū Shrimp is a brand of Ralco, a third-generation family owned business.(photo: trū Shrimp/FIS)
trū® Shrimp board gives green light to expansion plan in Luverne

(UNITED STATES, 11/9/2018)
The trū® Shrimp Company has just approved the continued development of Luverne Bay Harbor Complex, at a meeting held on Wednesday.
The Board directed management to finalize all engineering and construction plans for the site and begin to execute a plan to finance construction and start-up of the 67-acre Harbour Complex in Luverne, Minnesota.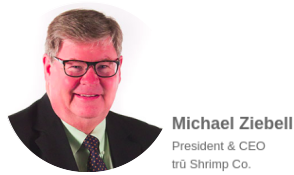 "This is a water-shed moment for trū Shrimp," Michael Ziebell, President and Chief Executive Officer of trū Shrimp stated. "This year, Balaton Bay Reef was built and shrimp are now stocked and growing in the pristine habitat of our indoor Tidal Basins."
The entrepreneur also highlighted that Balaton Cove Hatchery has already started operations.
"The first broodstock shrimp have arrived from our genetics partner Oceanic Institute and they are mating, spawning, and offspring are growing in our created seawater. The partnership with Oceanic Institute and the development of our Hatchery mark the final steps of a truly integrated shrimp company," added Ziebell.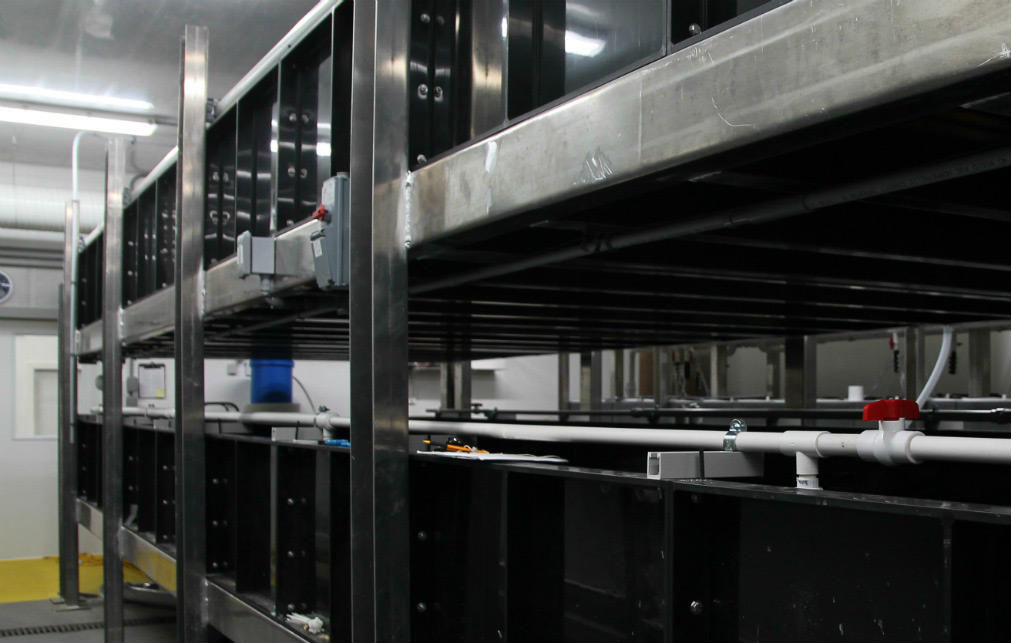 Tidal Basin production models in the Research Centre.(Photo: trū Shrimp)►
Brian Knochenmus, Chairman of the Board of trū Shrimp, stated that this is a great moment for the company and stressed that the Board has not taken their decision impulsively.
"Three years of research accompanied by painstaking engineering, construction development, and creation of a thorough business plan all enabled the Board to agree to proceed with Luverne Bay Harbor and take the next steps toward commercialization. The investments made in Balaton's Innovation Center, Balaton Cove Hatchery, and our magnificent Balaton Bay Reef are leading the way to Luverne Bay Harbor and many more harbors in the future; a very exciting future," he pointed out.

Photo: trū Shrimp
The Company's goal is to have financing arranged by June 2019 with plans to break ground in Luverne shortly thereafter. Construction of the entire Harbour complex will take approximately two years to complete, with one half of the harbor in production as the second half is still being constructed.
trū Shrimp, an affiliate of Ralco, is redefining shrimp aquaculture. It's disruptive technologies and revolutionary processes produce shrimp sustainably and predictably without use of antibiotics and with unequalled transparency and traceability.
Related article:
- Trū Shrimp partners with research organisation to boost shrimp sustainable aquaculture
[email protected]
www.seafood.media
Information of the company:
Address:
330 3rd Street
City:
Balaton
State/ZIP:
Minnesota (MN 56115)
Country:
United States
Phone:
+1 844-220-7574
More about: